Belgium is a small and beautiful country. If you start googling it, this is what you'll see: a snippet about its four main cities, together with a short note about each one of them. Go to Brussels to see the EU Parliament. Bruges is a fairytale. Antwerp is the second biggest Belgian city, with the diamond district and all. And Ghent is my one and only true love.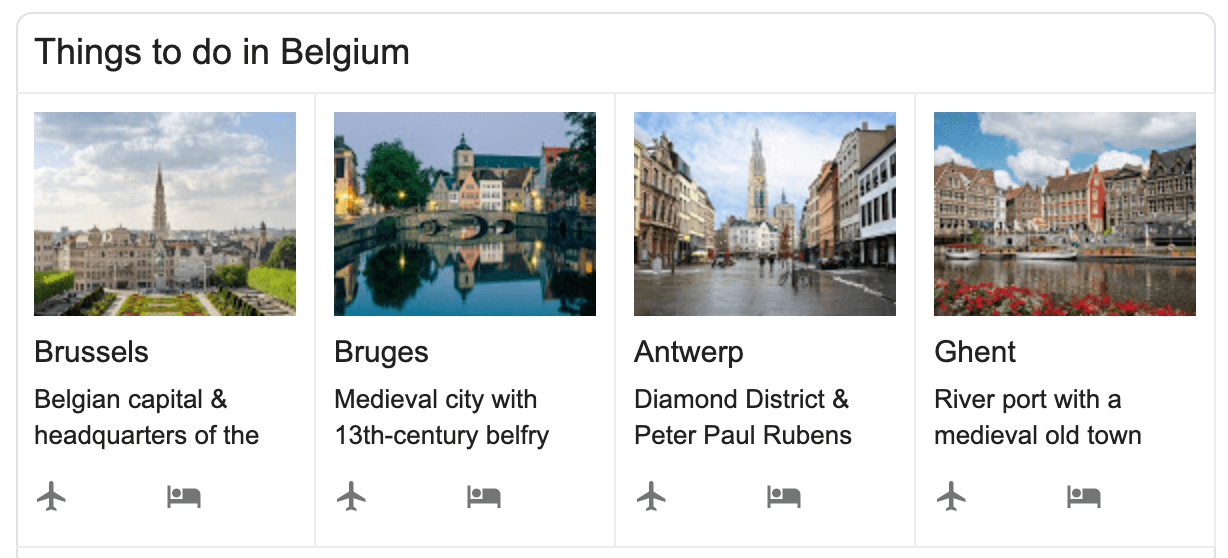 Visiting these four main cities is a healthy and wonderful way to explore the country.
And this is totally NOT the way Nastya and I did it.
How it all came to be
"Nastya, Balthazar are playing in Antwerp on March 8. We should totally go".
This was the conversation we had after a couple of beers one December evening. At that time, I just returned from my spontaneous trip to Ghent, was absolutely mesmerized by the city and was only looking for an excuse to go there again. The Balthazar concert, my new favorite band in the world, seemed like a legit and good enough reason. Especially given that I had already bought the concert tickets even before my first trip to Ghent.
Now, a bit of history. Nastya and I have been friends for eternity, ever since the first year at the university. At that time, we partied like crazy and sometimes even ended up sleeping on the Nevsky Avenue, the main street of St Pete…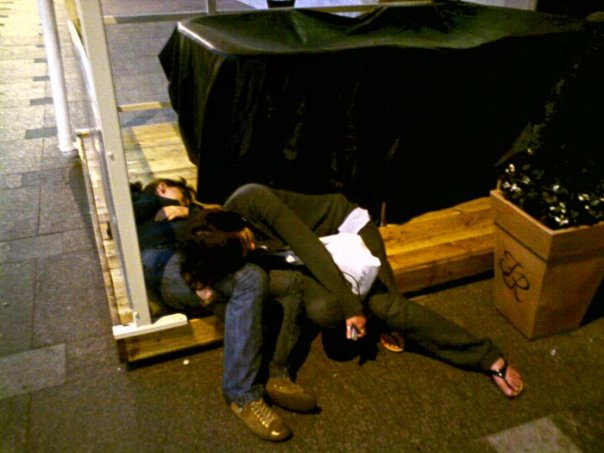 Despite knowing each other for over 12 years, we have only had two trips together: one was to Vyborg, not far from St Petersburg, some 8 years ago. And the other one was a visa run to Lappeenranta, Finland.
So we thought that going to Belgium together would be a great idea. That we could relax and have fun and go to the concert and walk around.
Little did we know.
Antwerp
So, here we are at Pulkovo airport. It's 5am. I just came back from Boston the day before, slept for a fraction of 4 hours, am totally jetlagged and can hardly tell my delusion from reality. Nastya, on the other hand, is in an even worse condition: she hasn't slept at all that night. We have a beer at the airport. The beginning of our trip looks promising.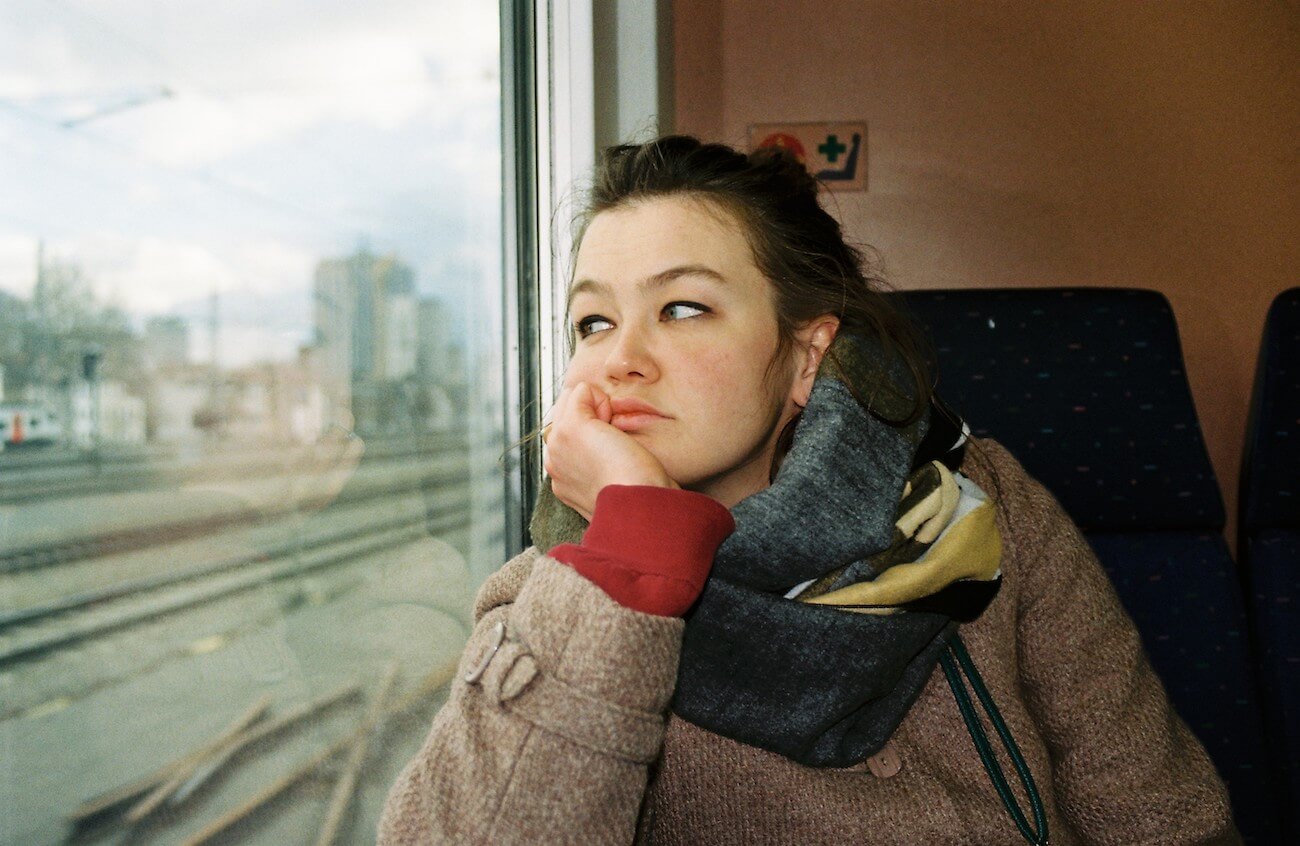 We get on the plane to Helsinki, then another one to Brussels, where we arrive at around 9am. Why do all the planes to Belgium need to leave so early?..
From Brussels, we hop on the train to Antwerp, where the concert is to take place later the same day. By the time we arrive at Antwerp, we desperately need some food and coffee. Or better yet, a drink.
For the sake of decency, we leave our bags at the train station and walk around for a couple of hours, finally ending up at a bar on the main square of Antwerp, where we spend the next 4 hours killing time before the concert. It's still only 4pm.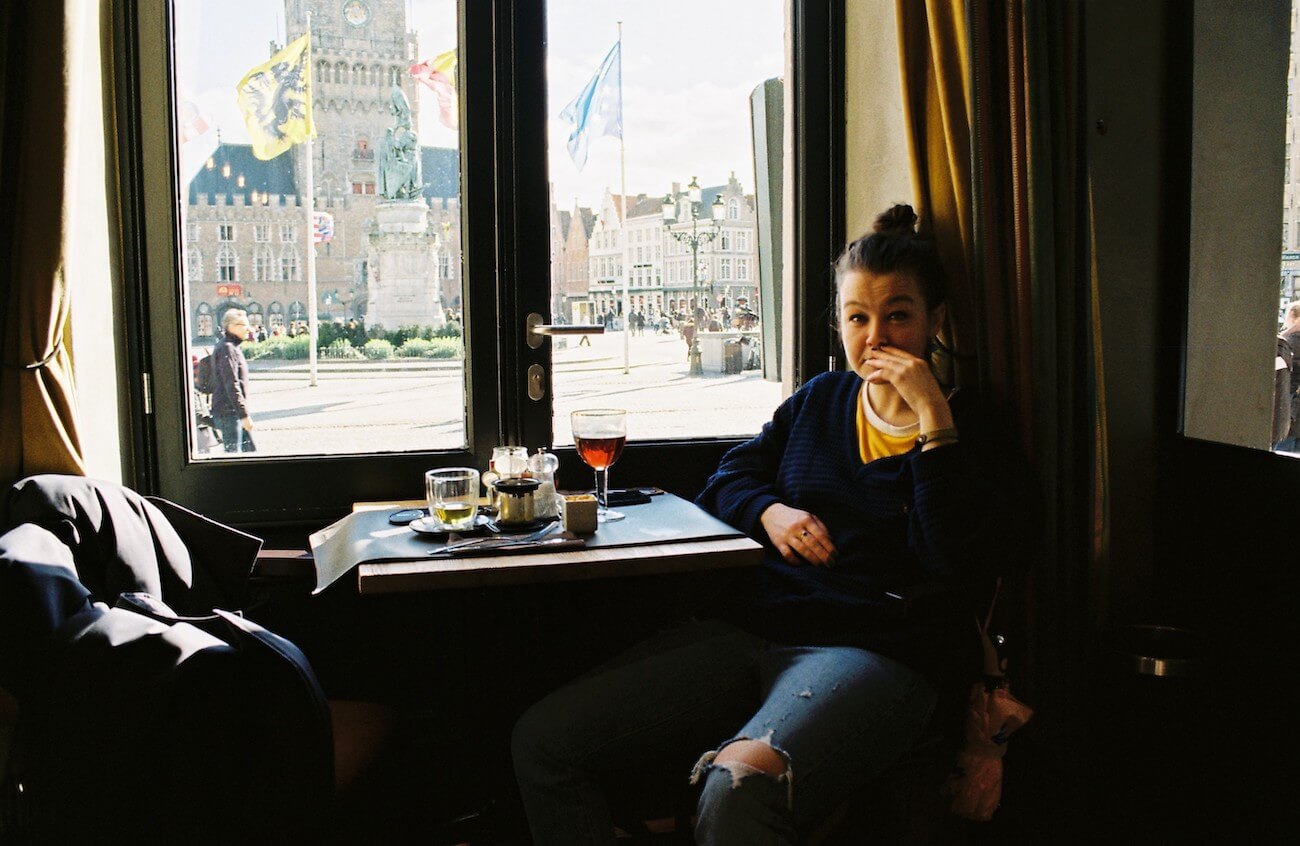 In the bar, an elderly lady with a grandson approached and asked where we are from.
-Russia.
-Oh, I can tell!
And then she spontaneously hands us some chocolate, just because she is so super nice and friendly. I bet her grandson is going to hate Russians from now on, for depriving him of the sweets. Poor thing (I mean us).
Can't tell you much about the city, except that it's smaller than Brussels and bigger than Ghent.
Lesson learned: never take the plane at 6am in the weak hope that you are going to last till the concert the same day. Because we almost didn't.
The concert
For who knows what reason, when I was booking accommodation, I decided it would be best for us to move from Antwerp to Ghent right after the concert. Ghent is right in the middle of Belgium, easily accessible from basically anywhere in the country.
I didn't quite realize that the concert is only going to finish at around 11pm, and we would have to figure out how to get to Ghent right after. And I call myself an experienced traveler, eh.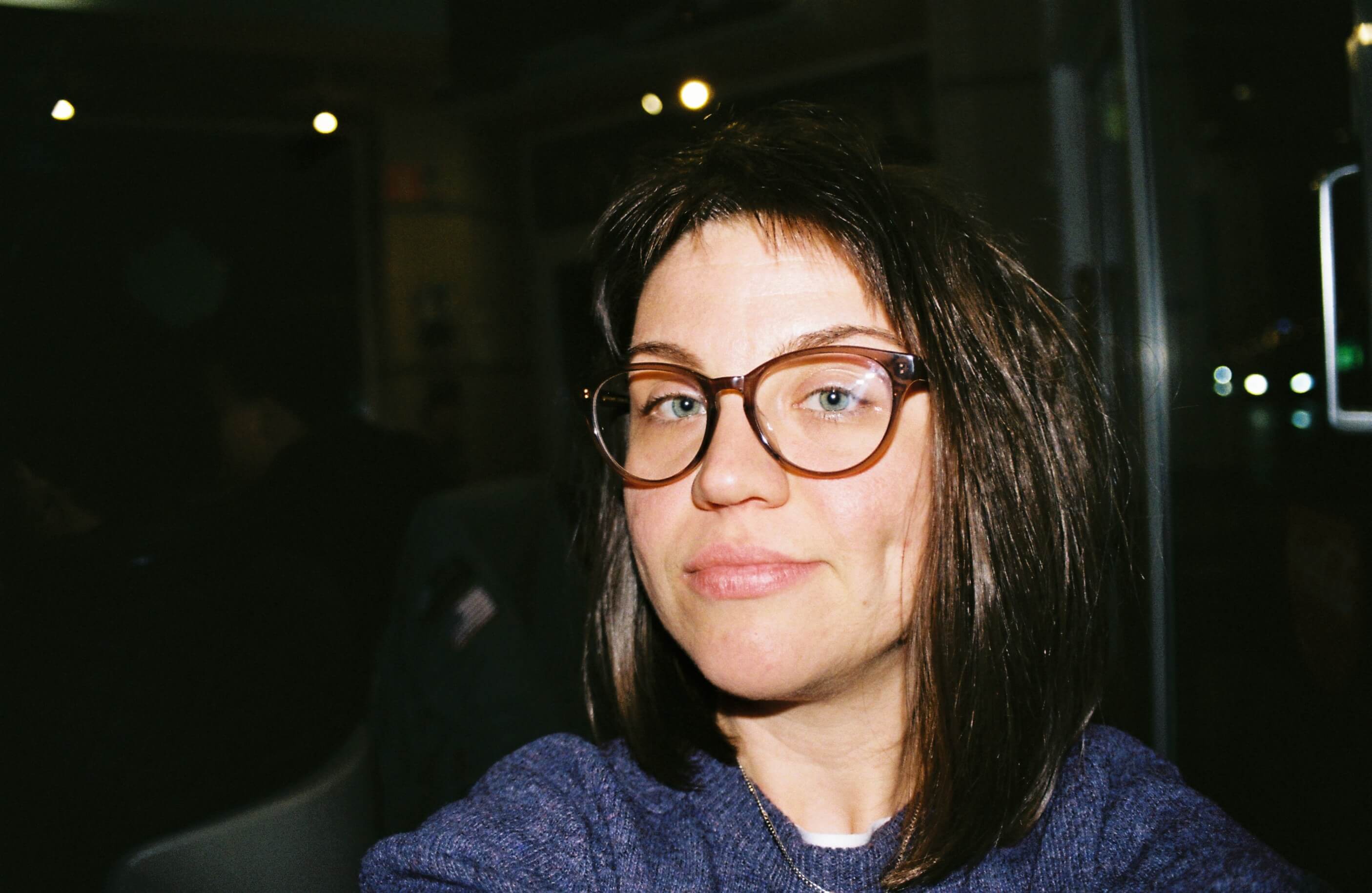 So, I text my Gentse friend, who I know is also supposed to be going to the concert, whether he is actually coming or not. He says he is and that he and his friend also have two free spots to take us back to Ghent with them by car.
We are relieved (somewhat), collect our backpacks from the storage room and head to the concert.
As a side note, I have no mobile Internet because I'm abroad.
Lotto Arena and Balthazar
When we arrive at Lotto Arena where the concert is going to take place, I realize my friend and I haven't really set the meeting spot and time. I catch some lousy WiFi at Lotto Arena and see a message from my friend:
-You'll need to take the tram back to Melsele, where the car is parked.
I am starting to freak out a little, as I don't even know whether I got the name of the tram station correctly and where exactly we should go. Then I realize the aforementioned station is some 40 minutes away from Lotto Arena. The last train Antwerp-Ghent leaves at around 11:45pm. So Nastya and I only have one shot, really: we either go to the station to meet my friend or we head to Antwerpen Centraal and catch the train.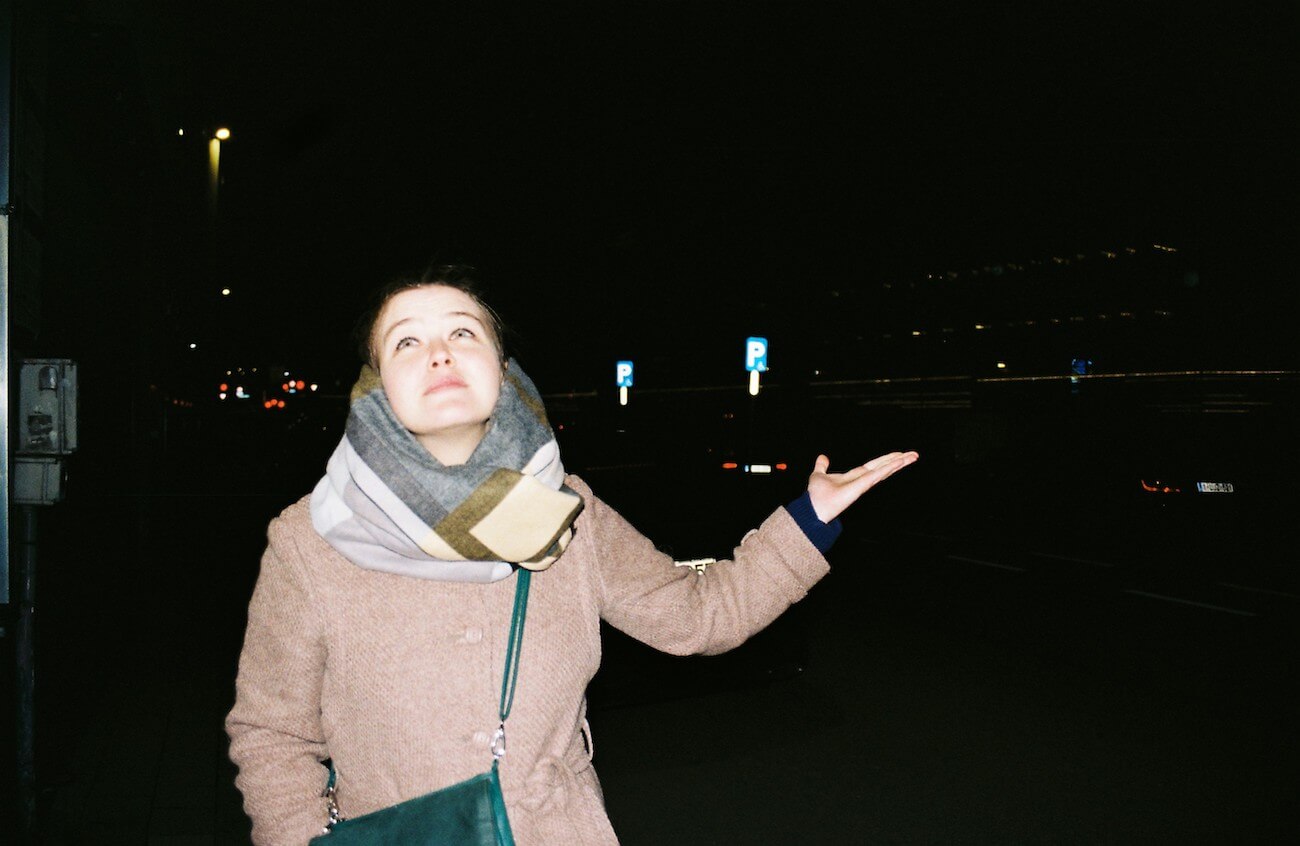 I bet on my friend.
Nastya: Olga, are you sure he's going to be there at the station?
Olga: Of course! He would never stand me up. He's a nice person.
At the same time, I am desperately trying not to show my anxiety. Because I am seriously not sure whether my friend is going to be there.
The concert went great, and I was on cloud nine. And then it was time to go look for my friend.
And all my cheerfulness vanished. I totally lose track of time and place, only trying to stay awake to be able to get us to Ghent. Because Nastya looks so tired and miserable that she's only able to quietly hold my hand on the tram.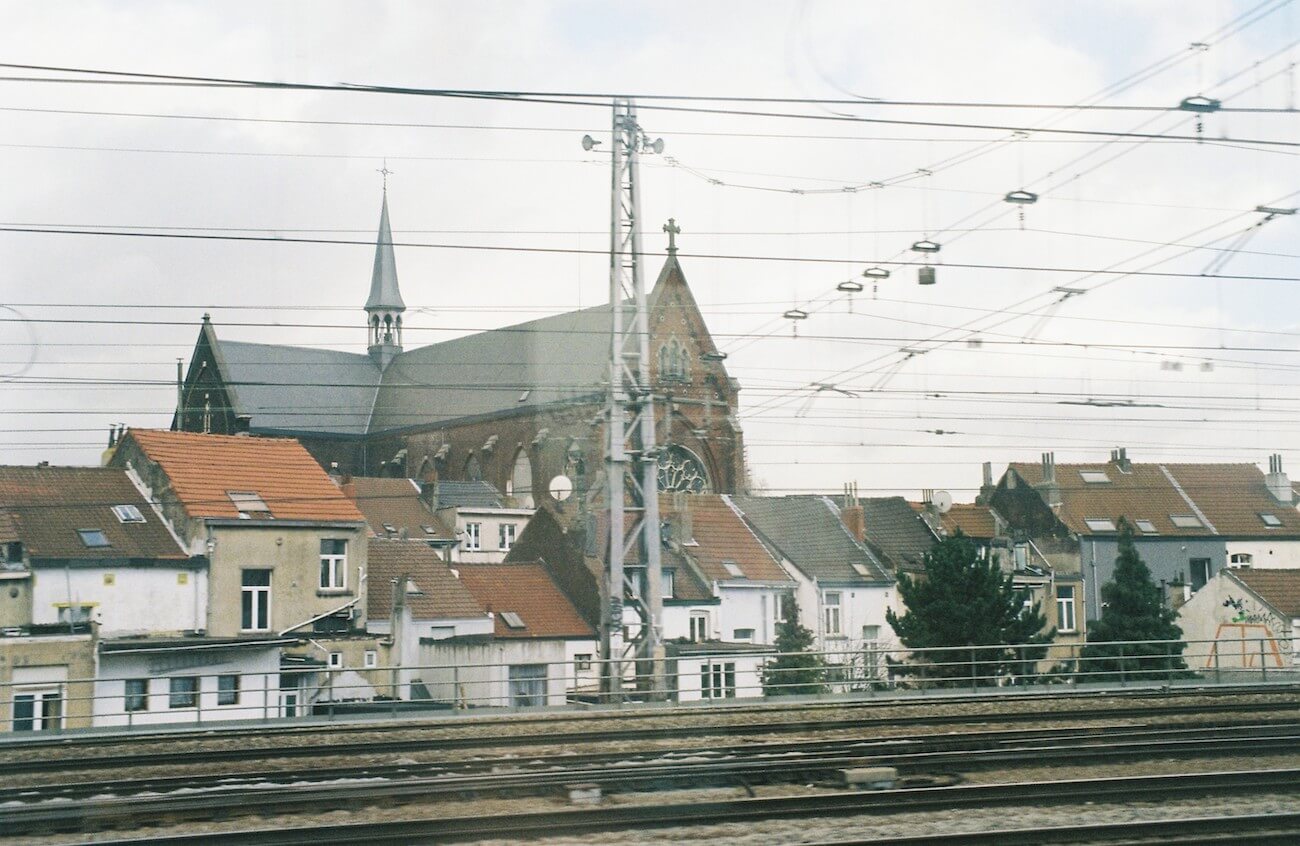 Finally, we arrive at the station. The terror slowly takes over me, as I realize I don't see my friend anywhere. My tired brain refuses to function and I can only think of sleeping right at the station, as plan B.
And then I get a call on mobile.
-Olga, we are at the station, where are you?
-So are we! Thank God!
I was probably never THIS happy to see anyone. We get in the car and safely arrive at Ghent.
Thank you, Steven. If you are ever in St Petersburg, I owe you a beer, a bowl of bortsch, and my eternal gratitude.
Lesson learned: it's not a smart idea to move to a different town right after the concert, even if the town is only 60 km away. Unless the concert ends at noon or something.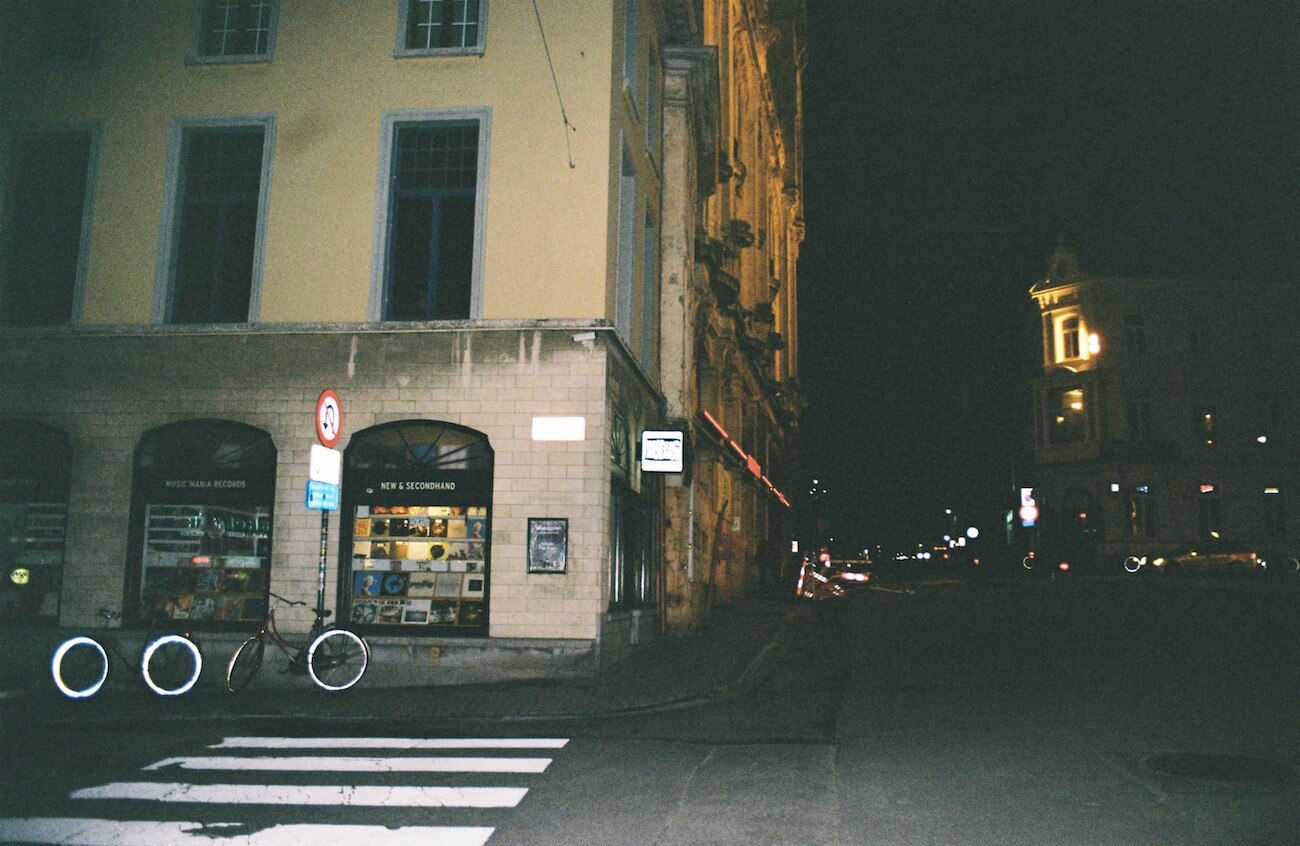 Bruges
After spending a quiet day in Ghent, Nastya and I decide to go to Bruges. After all, it's probably the most famous Belgian town after Brussels, what with that movie "In Bruges" and all.
At Gent-Sint-Pieters station, we buy a return ticket for only 7 euro because it's the weekend. Lucky us!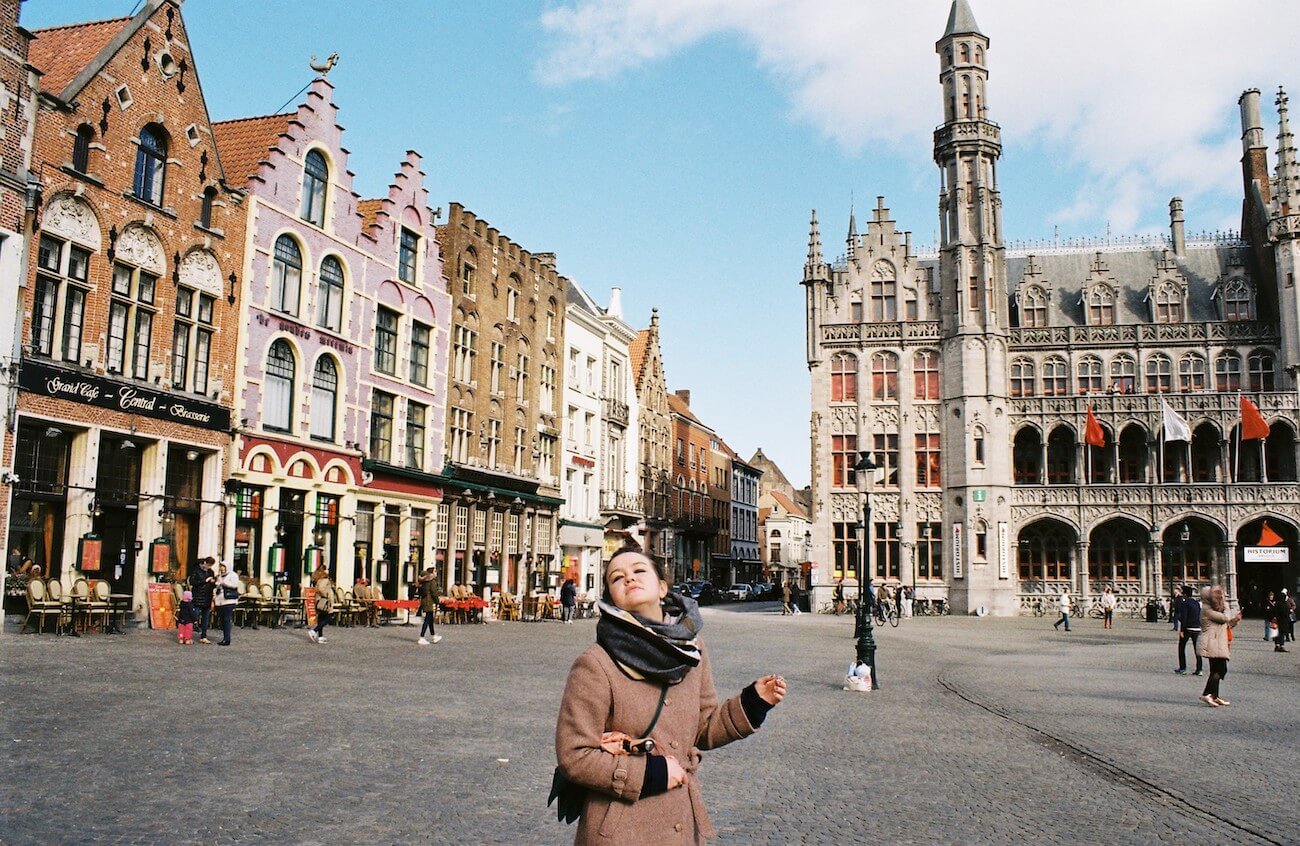 Bruges turns out to be a nightmare. It's so windy, we are constantly on the verge of falling into a canal. We quickly walk around, checking in the most famous landmarks, have a beer, and head back to the train station to return to Ghent.
Only to realize that all the trains were canceled due to the weather conditions.
How is that even possible in Western Europe?!..
If we don't want to stay in Bruge forever, we have no choice but to take a taxi because there are no buses running between the two cities. Which turns out to be 140 euro for a 30-minute drive.
Bummer.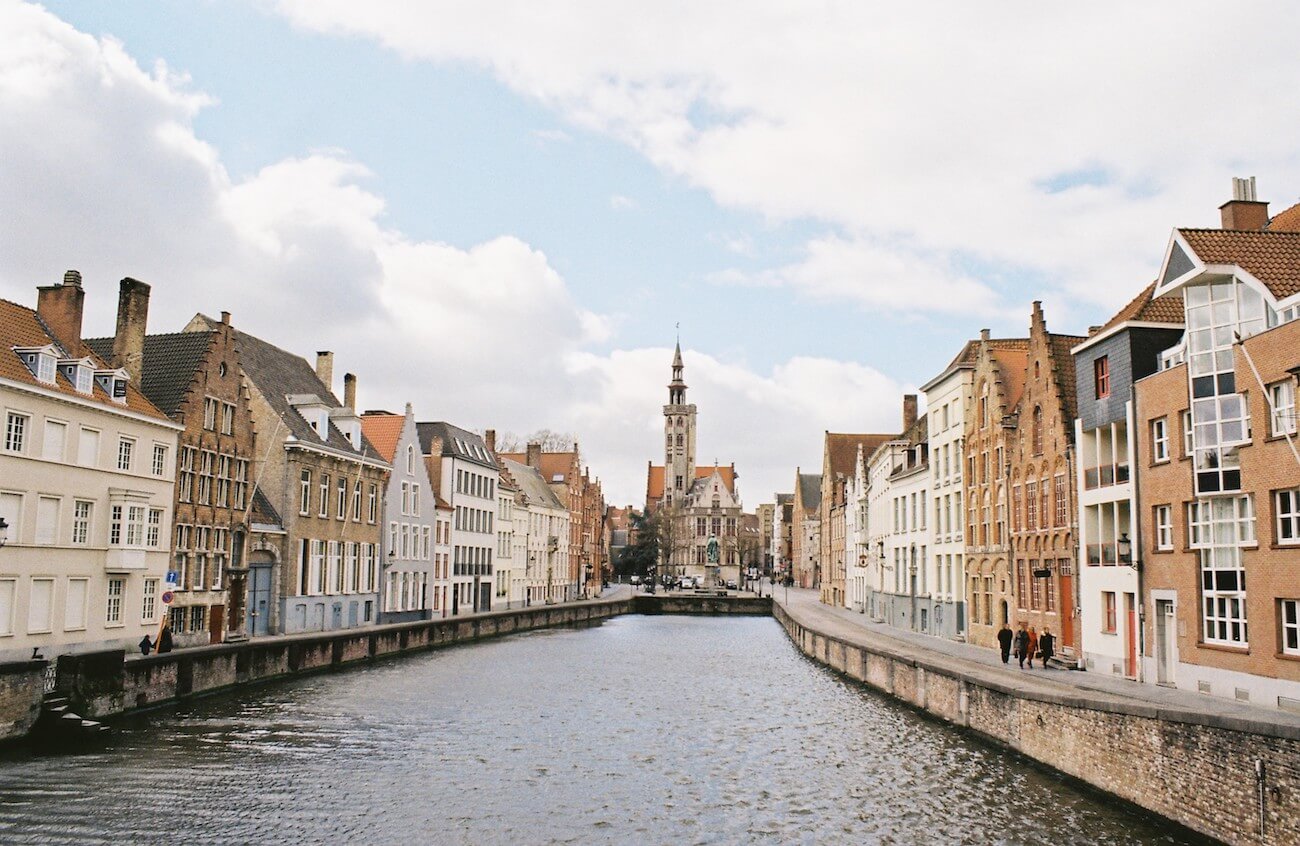 On the positive side: in the taxi, we meet a lovely retired Belgian couple. They were spending their vacation somewhere on the seaside and also got stuck in Bruges. The woman befriends me on Facebook and immediately invites me to stay at their place next time I'm in Belgium.
Aren't Belgians lovely?
Lesson learned: only buy a return ticket if you are sure no trees are going to fall on the railroad. Also, have some cash on hand, just in case you'll have to spend an insane amount of money on a taxi.
Back home
The next day, we have to get back to Brussels to catch our flight back home.
We get on the tram to get to the train station. I only have 20 euro in cash. I hand it to the tram driver.
-We don't accept 20-euro banknotes. Only 5 and 10.
What the heck am I supposed to do?!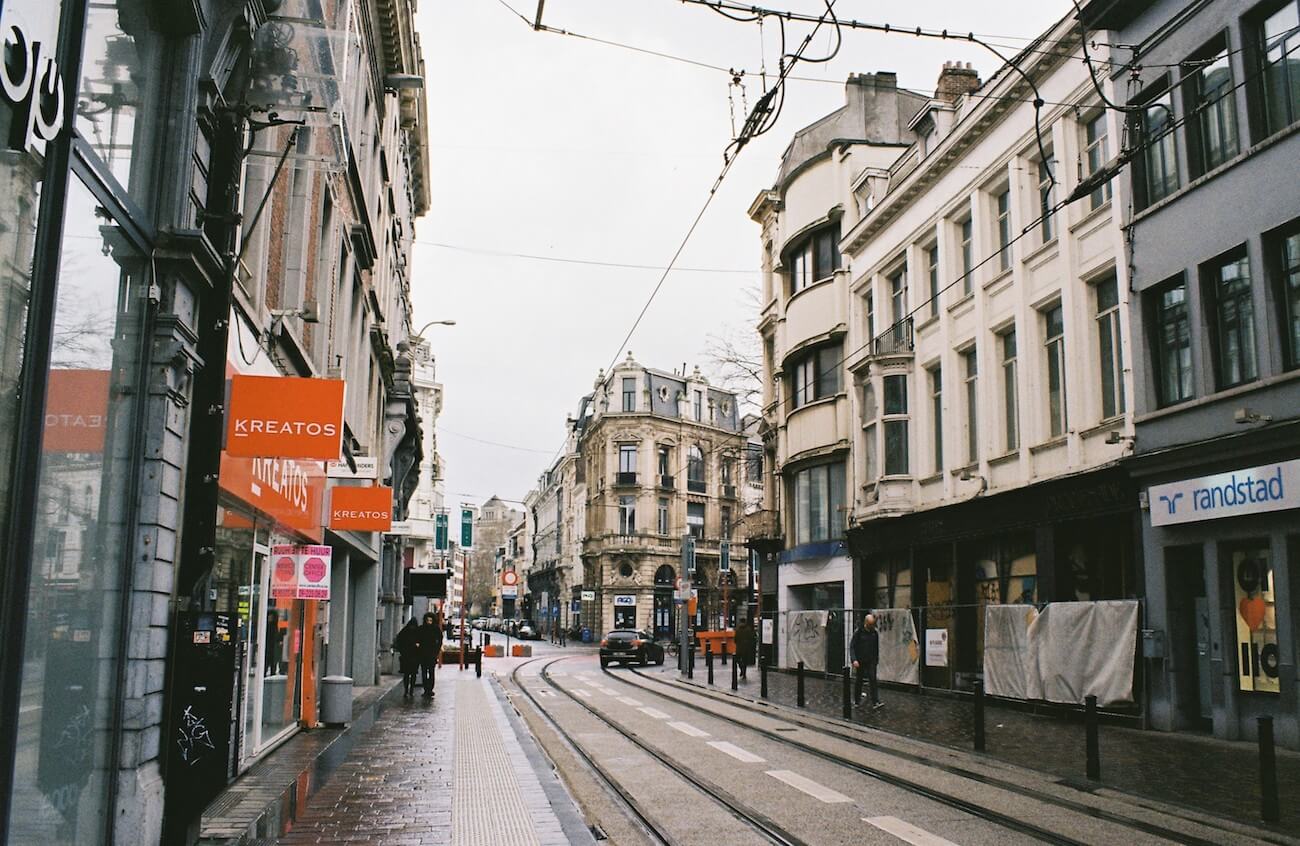 We get off the tram and go grab some coffee. I am not so sure I love Ghent that much anymore.
Lesson learned: don't take trams in Ghent.
The good side
It was one hell of a trip, that's for sure. But on the bright side, Nastya and I had some great time together. And we are doing it again.
Gezellig.